Questions? Contact Therapeutic Recreation Department at 952.948.7971.
Event Calendars
Check out our event calendars to see what's happening around the Minnesota Masonic Home campus!
Explore Town Square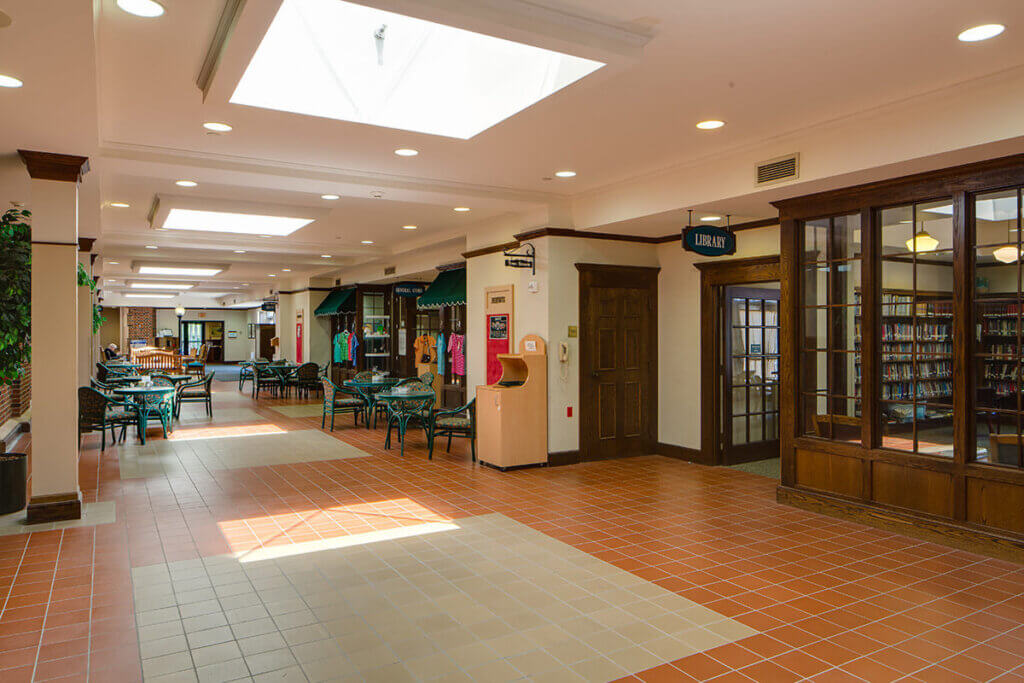 In 1993, Minnesota Masonic Home added a quaint "downtown neighborhood" to its campus known as Town Square, with a General Store, Museum, Game Room, Library, Exercise Room, Beauty/Barber Shop and Promenade. Located indoors and attached to the Transitional Care Unit, Town Square is open and accessible to all residents, patients and their families. The General Store also cooks up wonderful homemade meals and treats.