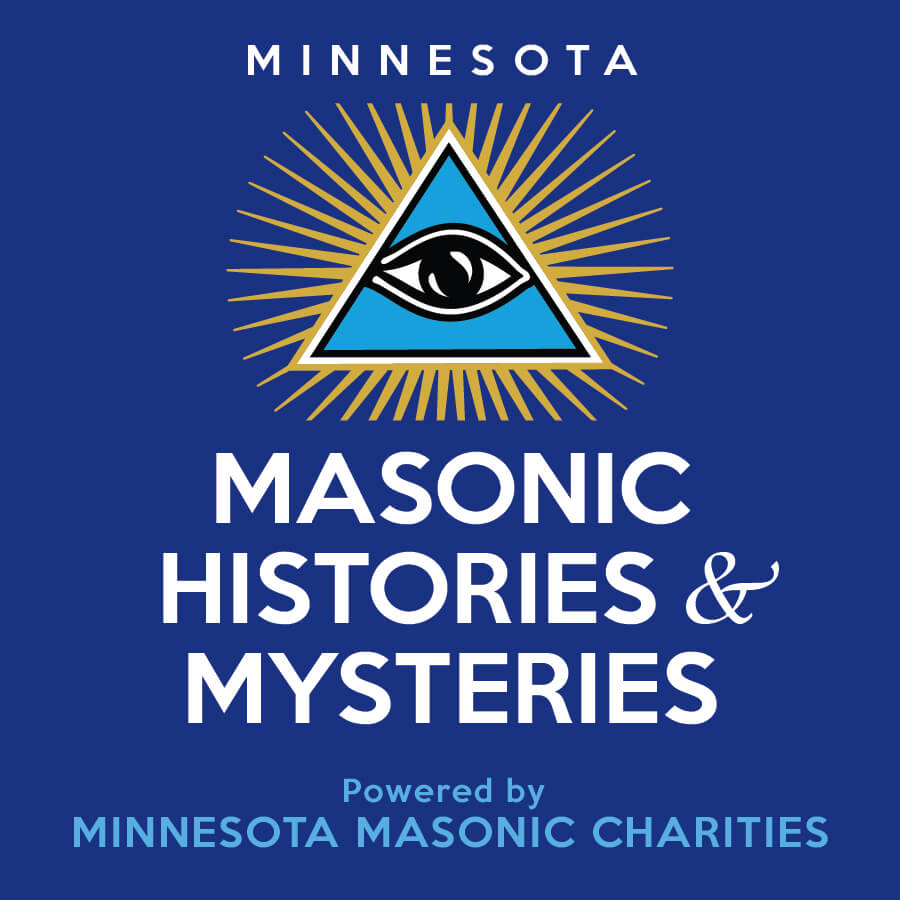 Listen to our Administrator, Beth Schroeder, talk about running our Minnesota Masonic Home during the pandemic!
COVID-19 Update
A special message from Minnesota Masonic Home.
Minnesota Masonic Home is proud of our dedicated staff and committed to the safety and well-being of those in our care. We have put excellent protocols and best practices in place, guided by the CDC and Minnesota Department of Human Services, to protect our residents from COVID-19 and other health concerns. If you have any questions, please feel free to call our Infection Preventionist, Katie Pelofske, at 952-948-6905.
Help us mitigate the spread of the virus
If you typically do a resident's laundry, we ask that you consider allowing the staff at Minnesota Masonic Home to do it at this time. Contact the social worker to make the necessary arrangement. (This does not apply to the Assisted Living area. Families of Assisted Living residents may continue to pick up and drop off their loved one's laundry or other essentials.)
Also, we ask that you limit the items you bring to your loved one during this crisis. The introduction of new items into our environment requires that they are thoroughly wiped down. If the item is not essential, please consider saving it for delivery after this crisis is over.
Brightening a resident's day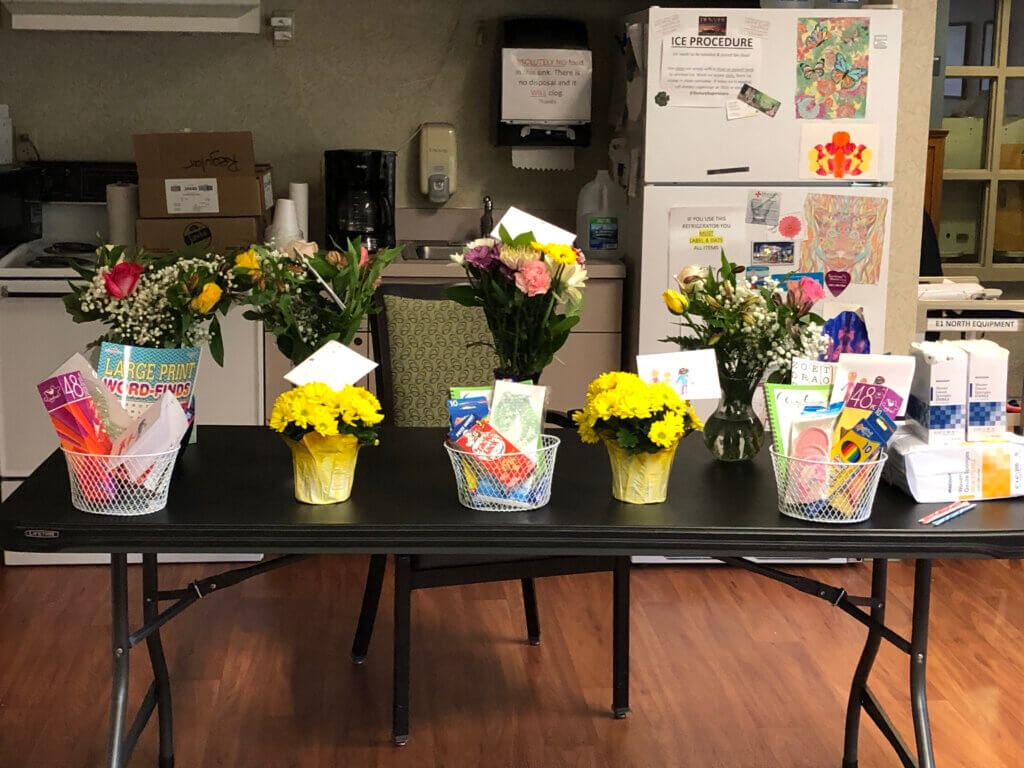 See Our Renovated OES Chapel!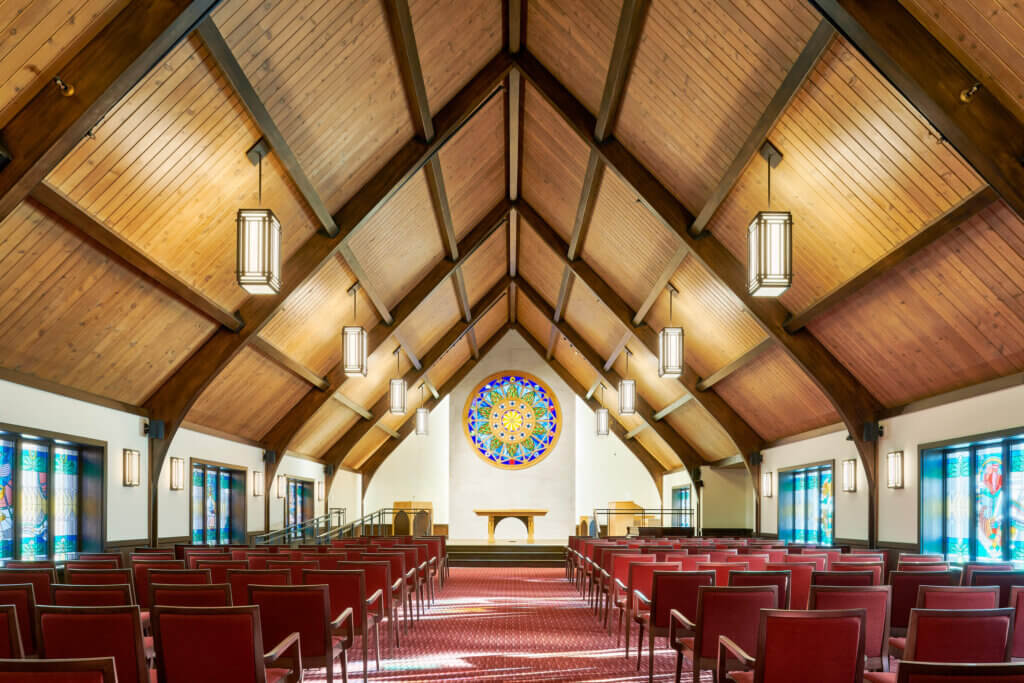 The finishing touches to our renovated OES Memorial Chapel have been made, and plans for a Grand Opening have tentatively been set for April. Until then, take a look at some of the stunning features of the Chapel, recently photographed by Peter VonDeLinde.
The renovation, which began last fall, corrected structural issues the 60-year-old chapel had acquired, to include a new roof and tuck-pointing. Additional features of the freshened-up facility will include a wheelchair lift and ramp, new HVAC and lighting systems, new furniture and finishes, the addition of restrooms, preparation and storage rooms, and a brand new stained glass rose window in honor of the Order of the Eastern Star. Enjoy more images by clicking on each below:
Our Green Campus Just Got Greener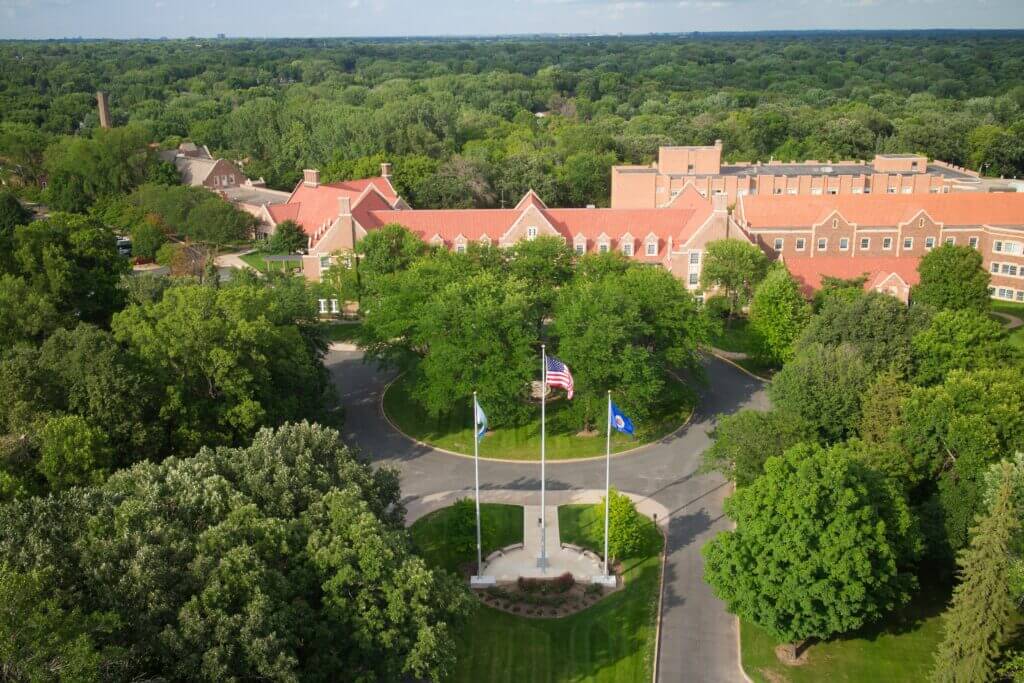 Visitors to the Minnesota Masonic Home campus are familiar with the lush greenery of the space–from thick woods to rolling fields. But guests may not immediately recognize that the campus is growing greener, with the help of the Home's new recycling and food waste processes.
Last year, MMH representatives met with a Hennepin County Consultant to discuss how to improve the Home's waste management streams. Two initiatives were adopted: a new recycling program and a Food-to-Animal program. Both reduce landfill waste as well as collection costs for Minnesota Masonic Home.
The Food to Animal program works with local farmers to provide food waste for animal consumption. Our enhanced recycling program includes a new, on-site, 30-yard recycling compactor, purchased through grant money from the County. Alone, the recycling program reduces recycling pickups at the Home from four weekly to one pickup every two weeks! The program also makes it easier to recycle; residents and staff are not required to sort their recyclables with the new process. The Home's "Green Team" of waste management ambassadors continue to discuss new ways to grow greener.
Our Home News & Events

CELEBRATING A CENTURY OF
COMPASSIONATE CARE

We are excited to reach a very special milestone: Minnesota Masonic Home's 100th Anniversary! To celebrate the Home, and all those who have made it the success it is today, we have a year's worth of events planned. Please join us as we kick things off!
September 8–14, 2019


National Assisted Living Week
September 28, 2019


Minnesota Masonic Charities 15th Annual Gala
Register at MnMasonicCharities.org
October 15, 2019


Transitional Care Unit Reunion
1:30 – 4 p.m. | Dan Patch Hall
Information: Contact Laura Dodd
December 19, 2019


Masonic Square Holiday Luncheon
February 2020


Employee Recognition Lunch
April 15, 2020


Volunteer Recognition Event
May 10–16, 2020


National Skilled Nursing Care Week
June 2020


Referring Partners Reception
Masonic Square Picnic
August 3, 2020


100th Anniversary Celebration
3–7 p.m.
August 5, 2020


Staff & Volunteer Day Celebration
August 8, 2020


OES Chapel Dedication
More information to come!

Please check back here for detailed information about these events.
IN CASE OF EMERGENCY
No one likes to consider what might happen in the event of an emergency or natural disaster. At Minnesota Masonic Home, we take the safety of those in our care very seriously, and are always updating our emergency preparedness procedures to reflect the changing needs of our residents and patients.
Should an emergency situation arise, patient and resident representatives will be notified. This "Home News & Events" page will also be updated regularly to keep everyone informed. Finally, we will be updating our voice message on our emergency hotline as conditions or circumstances change. Emergency hotline for patient/resident representatives: 952-948-6171.
BEST NURSING HOME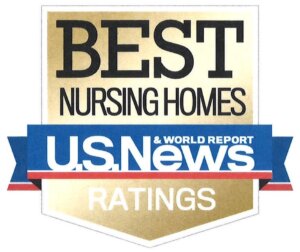 Once again, Minnesota Masonic Home ranks among the best nursing homes in the country, according to U.S. News & World Report. Find out why we are five-star rated and schedule a tour today!