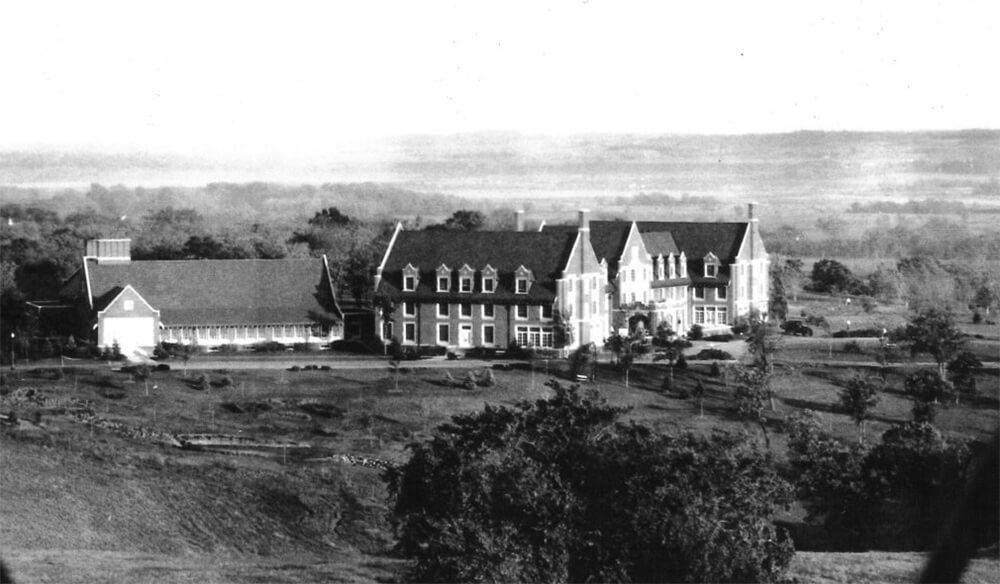 When the Freemasons of Minnesota began planning for the Minnesota Masonic Home as early as the 1860s, they could not have known the ultimate significance of their decisions, or how many lives the Home would impact after opening its doors in 1920.

Ten years later, Minnesota Masonic Home had already grown to include a new "Guest Lodge" (pictured above) with an increasing number of residents. Although there have been many changes to the Home's campus and services, one thing has endured over the last century: our commitment to quality care.
A few dedicated people, securely bonded to the principles of love and charity, made Minnesota Masonic Home a reality.
Instilled in that commitment have always been the tenets of Minnesota Masonry: Brotherly Love, Relief and Truth. Because we have been steadfast in demonstrating those values in all we do, MMH has evolved into an award-winning continuum of care that no doubt will continue well into the next century.